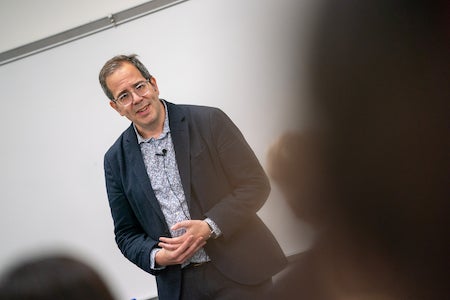 The Science and Technology Studies minor helps undergraduates understand how science and technology shape and reflect the values, norms and institutions in different communities and across time. Faculty affiliated with STS address the processes, products and effects of science and technology to explore their cultural, political and ethical implications. Some of these topics include the production of scientific tools and theories; conventions of laboratory practice; cultures of engineering; the politics of race and science; technology and economic institutions; science and law; disability and discrimination; gender and technology; class, labor, and technological production; climate and environment; knowledge-production in biomedicine, mathematics and the physical and life sciences; food and environmental history; the use of digital technology; the distinction between "hard" versus "soft" science; and science education. These topics are some of the more significant areas of innovation and contestation in science, technology and society today.
An understanding of these topics equips Rice students with sophisticated critical faculties, multidisciplinary skills and a wide range of knowledge that will enable them to bring thoughtful perspectives to careers in law, government, public advocacy, journalism, research, education, policy, biotechnology and business. 
Requirements:
Students must take at least six courses (18 credit hours);

Students must complete two core courses, one in the Humanities and one in the Social Sciences;

Students must complete four electives (additional core courses may count as electives);

At least three electives must be at the 300 level or higher;

No more than two electives can be taken from the same department;

No more than two courses (6 credit hours) can apply from transfer credits.